Safety First for Back to School
August 5, 2019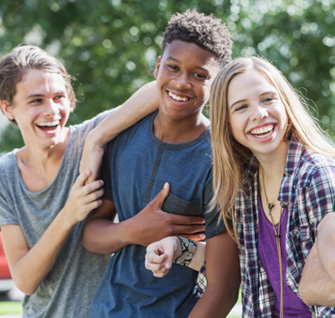 School is finally back in session again! While you're getting ready for the upcoming school year, it's a good time to reinforce some important safety tips to yourself and your children. No matter if your children are going into their very first year of school or finishing high school, safe behavior is crucial. Keep yourself and your children safe for the school year by keeping the following ideas in mind:
School Zone Safety – It's important for you and your children to stay alert in school zones. If you're driving, be sure to follow all posted traffic laws and speed limits specific to the school zone. Pay attention to any walkways, crossing guards, or school bus loading/unloading zones and give pedestrians the right of way. Make sure your children know only to cross the street when directed by a crossing guard. Familiarize your children with all applicable traffic signals, signs, and street markings. You should also encourage your children to be free of distractions (e.g. cell phones) whenever they cross the street.
School Bus Safety – As a driver, you need to be extra aware of school buses during the school year. Be sure to give any school bus at least a car's length of distance as a cushion and be prepared to stop at any time. When a school bus is stopped and unloading/loading children, remain at a stop while the lights are flashing and the crossing arm is extended. Be sure to NEVER pass a school bus, even on a two-way street and give them right of way (especially in school zones).
Weather and Attire – The seasons are changing and it'll be cold again before you know it! Make sure that if your children walk to school, they're dressed appropriately for the weather. Have your children carry an umbrella or poncho in their backpack in case of unexpected showers. When the snow starts falling, always have a backup mode of transportation for your children. Be prepared to pick up or drop off your children (or have an emergency contact capable of transporting them safely) in the case of inclement weather.
You deserve the peace of mind that comes from knowing your children are alright while going to and from school. By encouraging good behavior early and often, you can feel confident that your children will have a safe and successful school year. Stay alert, stay safe, and have a great year at school!