How to Avoid Heatstroke
June 15, 2020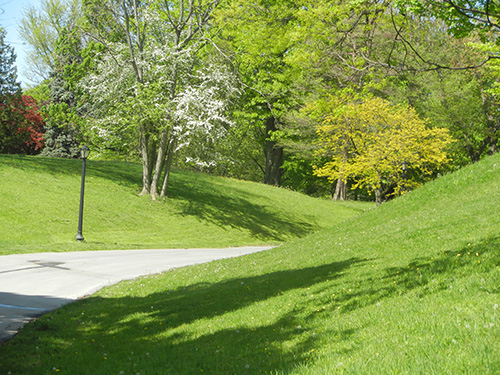 Summer's here and that means plenty of sunshine. While those balmy summer days can be enjoyable, they also bring the risk of heatstroke. Prolonged exposure to heat and sun can raise your body temperature to dangerous levels. Heatstroke can affect anyone, but there are ways to avoid it.
Know the Symptoms – It doesn't take much for heatstroke to occur. It's crucial to understand and recognize the symptoms so you or someone else can get the help they need. Heatstroke occurs when the body temperature is at or above 104 ºF. This causes the skin to become red, dry, and warm without any sweating. Heatstroke also produces a swollen tongue and throbbing headache. Nausea, dizziness and confusion usually follow. Eventually, this leads to fatigue, lightheadedness, collapse, and unconsciousness. If you or anyone you know begins experiencing these symptoms, call 911 immediately and do your best to cool down.
Keep Cool, Stay Hydrated – Heatstroke is always a possibility in extremely warm weather, but you can take steps to avoid it as well. When the temperatures start rising, be sure to drink plenty of water even if you're not thirsty. While you're inside, stay as cool as possible. This means keeping air circulating around you and drawing your blinds or curtains. You can also keep cool by draping wet towels over yourself or by taking cool showers. Be sure to keep an eye on any younger or elderly relatives, as they are more susceptible to heatstroke.
Staying Safe Outside – It's always best to limit your time outside when heatstroke is possible. If you must go outdoors, you can still take steps to reduce your risk of heatstroke. Be sure to wear light-colored, loose-fitting clothing made from more breathable materials like cotton or linen. Try to limit your outdoor activity to the coolest known portion of the day. Be sure to protect yourself as much as possible by applying sunscreen to all exposed skin and wearing a hat and sunglasses. If you find yourself getting too warm, seek shade or A/C if possible. Above all else, keep drinking fluids and avoid dehydration.
Heat doesn't have to ruin your time outdoors this season. By being prepared and having plans to avoid heatstroke, you and your family can have a fun and fulfilling summer. Stay safe, stay cool, stay hydrated, and enjoy the rest of your summer!