Managing Stress for a Happy Holiday
November 13, 2020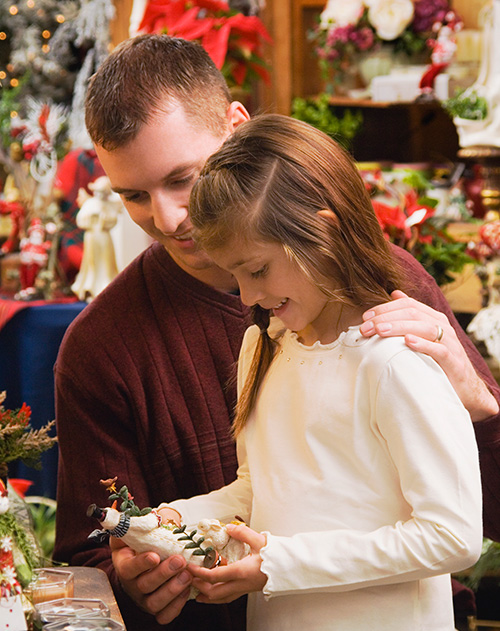 The holiday season is a time for joy and togetherness. But for many people holiday stress is a very real concern. Between worries about money, time, and travel there's plenty on our plates at this time of year. You can have a happy and healthy holiday by keeping the following in mind:
Manage Your Expectations – A lot of us feel pressured to have a picture-perfect holiday. Whether it's giving the best gifts or having a storybook family get-together, we like to set very high expectations for the season. You can have a much less stressful holiday season by setting realistic expectations instead. Understand that there's no "golden standard" for a great holiday. Focus on what's within your power to control and take it one step at a time. It's a lot easier to be happy during the season when you're not trying so hard to make everything perfect.
Plan Ahead – The easiest way to manage holiday stress is by knowing what causes it and planning ahead. The holidays can be stressful for everyone, but we each have our own specific stressors or triggers. Start by thinking back to previous holidays and remember the hardest times for you. Then choose your top two or three likeliest holiday triggers and have a plan to mitigate them. Plan and practice responses to questions that make you feel uncomfortable or unsuccessful. If you know that spending time at your relatives or in-laws makes you stir-crazy, schedule an outing to give everyone a needed break. You might not necessarily be able to entirely avoid your holiday stressors, but you certainly can make sure they don't ruin your season.
Remember Your "Reason for the Season" – It's always important to remember what makes you happy about the holidays. Even if there's a lot that can make you stressed, there's still plenty of room for joy as well. Make the most of the time to enjoy what makes you happiest, whether that's wrapping gifts or singing carols. Make sure you give yourself time to unwind and maintain your own health as well. It's all too easy to get caught up in all the holiday to-do's. Instead, go into the season with a clear idea of what you want to get out of it.
By finding healthy ways to minimize stress and cope, you'll make it through the holidays with a smile on your face. It's the most wonderful time of the year, so go out there and find your own wonder. Happy holidays from all of us at Greenport Rescue!